Level Up Your Particulate Filtration with MERV 14!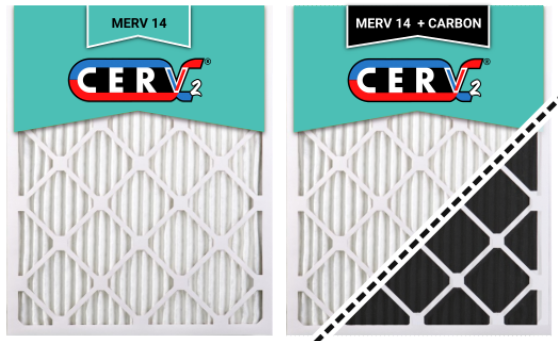 Fall is coming, and if you suffer from seasonal allergies you know all about the sneezing and sniffling that follows.  Prepare your defenses for the onslaught of allergens!  Build Equinox is excited to announce that our store now offers MERV 14 filters for both 1st Generation CERVs and CERV2.  MERV 14 filters help capture and remove airborne dust, pollen, mold spores, pet dander, smog, dust mite debris, smoke, and bacteria.  Like our other filters, the CERV OEM MERV 14 filters use hypoallergenic, antimicrobial, and electrostatic filter media, and are made in the USA.
Related Articles:   We're Particular about Particulates!,      Filters are More Important (and Expensive) than Energy!
What improvements do you see going from MERV 13 to MERV 14?  According to the EPA, the biggest improvement will be in the ability for the filter to remove more sub-micron particulates, increasing the particulate removal efficiency of 0.3 to 1.0 Micron sizes from 50% up to 75%.  The larger particulates (1.0 Micron and above) also get a 5% bump in removal efficiency.  Check out the chart below to see how the various MERV ratings compare to each other.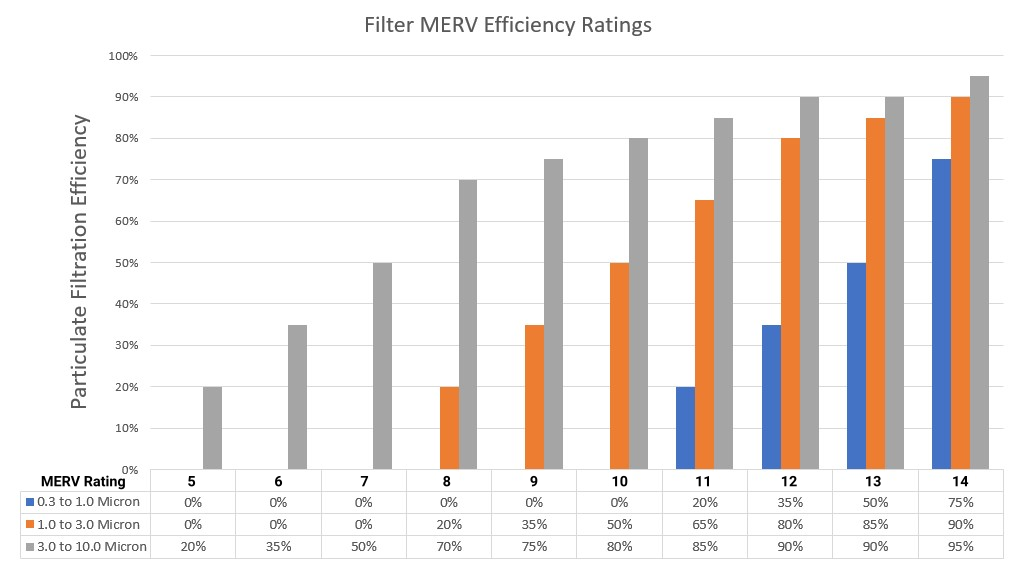 CERV OEM MERV 14 Filters are available now, with fast and free shipping (free shipping US only)!  Stock up now!