Healthy IAQ & Smart Vent Guidelines (Video + PDF)

Thanks to everyone who could make it to our webinar! For those of you who'd like to watch again (or if you didn't get a chance to see it), you can find a link to the slides, as well as the full video below!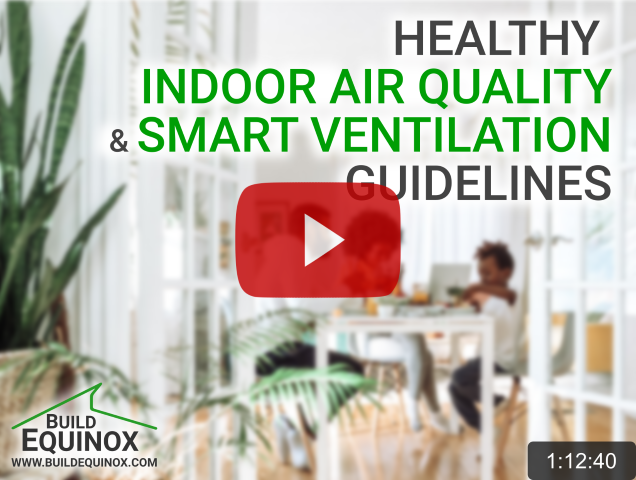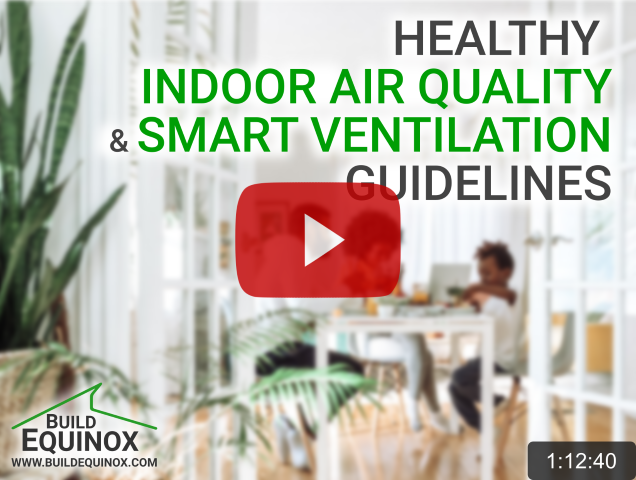 Watch the Video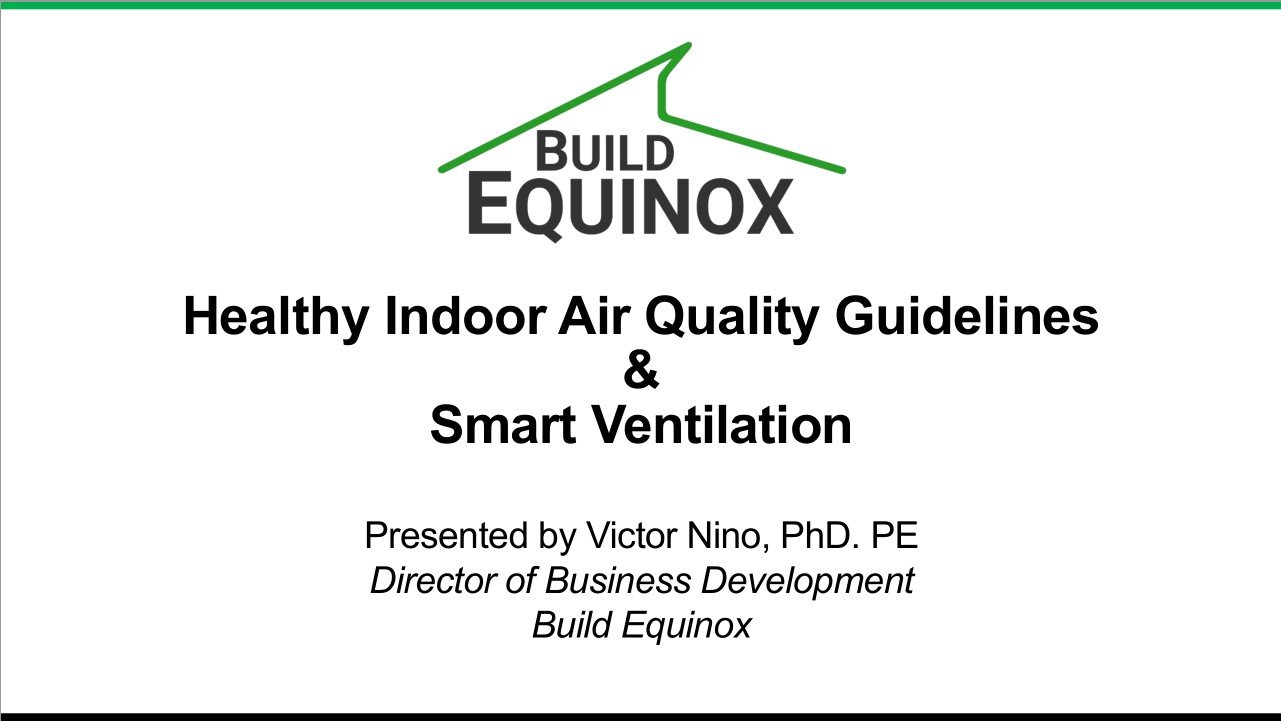 Download the Slides
Join Dr Victor Niño, Build Equinox Director for Business Development, on Thursday, May 26th at 1:00pm CST for a discussion of several topics related to CERV2 smart ventilation, comfort, energy, and your health.
Examine data from real homes to see the complexity and dynamic nature of indoor air pollutants, and learn about four primary air quality parameters we measure:
• Carbon dioxide
• Volatile Organic Compounds (VOCs)
• Particulate Mass (PM1, PM2.5, and PM10)
• Particulate Count
Learn how CERV2 smart algorithms determine building infiltration (ACH, Air Change per Hour) without lugging a blower door, and predict the generation rates of pollutants.
Understand the differences between particulate count and particulate mass, and the importance of whole house air recirculation and filtration. Also learn how particulates enhance microbe transport (disease transmission) and increase the harmful effect of radon in buildings.
Find out why doubling today's minimum ventilation standard (ASHRAE62.2) only costs 1 cent per hour per person more without any energy recovery when it is 23F outside. And understand why improving today's ventilation reduces sick days by 40% and improves cognition by 10%.
Victor Nino, PhD, MBA, PE is a mechanical engineer with several years of HVAC experience. Victor teaches classes on HVAC fundamentals and is an active member of ASHRAE.
This webinar is presented by Build Equinox, a leader in fresh air ventilation technology.  Build Equinox manufactures the CERV smart ventilation system that automatically monitors and controls indoor pollutants in homes. The CERV is manufactured in Build Equinox's solar powered facility located in Urbana, Illinois.