Infiltration & Sealing/ASHRAE Solar ZEB Article 5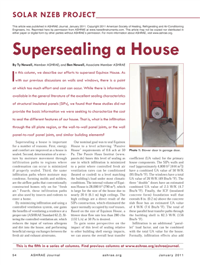 ASHRAE Solar ZEB Article 5
Sealing a house against uncontrolled infiltration is essential for effective air quality management, home durability, and house energy efficiency. Fewer particulates flow through infiltration pathways as a house is sealed. Deterioration of house materials are reduced with a sealed house because less moisture condensation of either humid indoor air exfiltrating or humid outdoor air infiltrating occurs. A sealed house reduces vermin pathways and nesting regions. And, energy usage is reduced.
Our 5th ASHRAE article discusses sealing Equinox House, a SIPs (Structural Insulated Panel) constructed home. SIPs constructed homes are reasonably well-sealed, however, additional efforts are required to reach high performance levels (ACH less than 1). Our goal for Equinox House was to exceed the Passive House level of 0.6ACH50. The time and materials costs to reduce the home to less than 0.6ACH50 are discussed. The simple energy savings payback of supersealed performance is less than 5 years, along with the hidden benefits of increased house durability, increased comfort, and healthier air.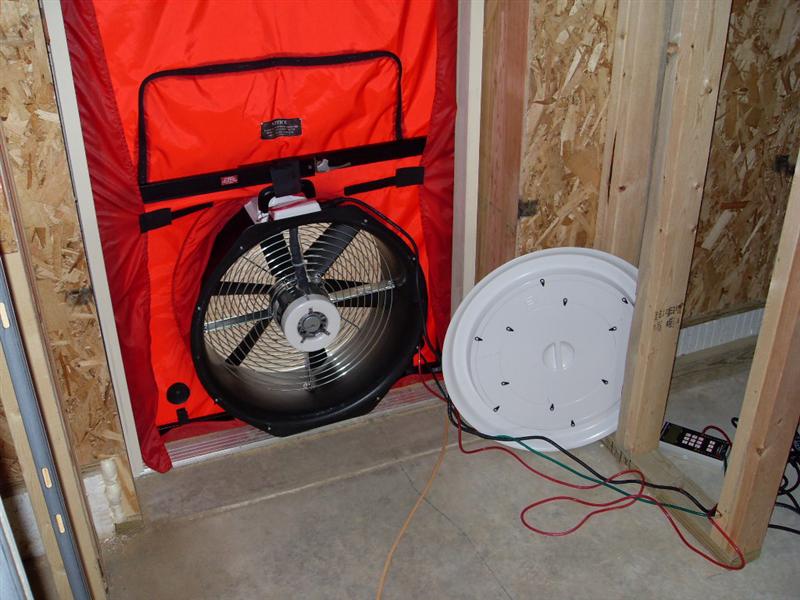 Follow our sealing adventure as we run 24 blower door tests while sealing sill plates, walls, and roof seams! New methods for sealing both new and old homes are now available, and the benefits will be enjoyed by several generations of home owners.