New Projects: 1930s CERV Retrofit & Mitsubishi Hyperheat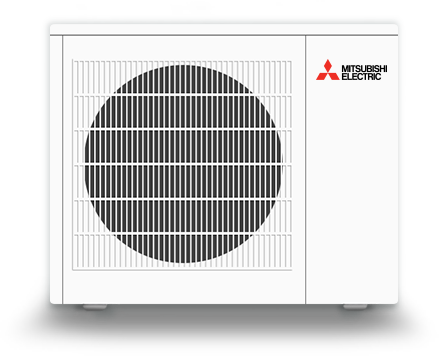 Mitsubishi recently released their brand new Hyper Heat Universal Outdoor Unit. This allows single zone Hyper Heating ability with their low static (SLZ) and medium static (PEAD) horizontal ducted units, MLZ 1-Way Ceiling Cassette, SLZ 4-Way Ceiling Cassette and SVZ Multi-Position Air Handler.
Build Equinox is excited to announce two new research projects in collaboration with Mitsubishi Electric. We have worked with Mitsubishi Electric for many years, starting with constructing of our Equinox House project 10 years ago. Mitsubishi has been a pioneer in the development of cold temperature, ultra-high efficiency air-source heat pumps, and with their recent release of a new ducted series of their popular "H2i" hyper heating models, we expect to see significant growth of these units in both renovations and new construction residences.
Magic Box Mechanicals
Build Equinox has interfaced both first generation CERV and our current CERV2 units with minisplit heat pumps since 2010. As designers of heat pumps ranging from small capacity appliances to high capacity, reliable military applications, we understand every aspect of heat pump design, construction and operation. Our "Magic Box Mechanicals" project integrates intelligent, automated air quality with comfort conditioning for small homes and multi-family residences. Integrating Mitsubishi's 1 ton, ducted hyper heat with the CERV2 and its advanced controls results in the ultimate of air quality and comfort control. Our seamless integration saves installation time, reduces building floor space, and simplifies home occupant control of air quality and comfort.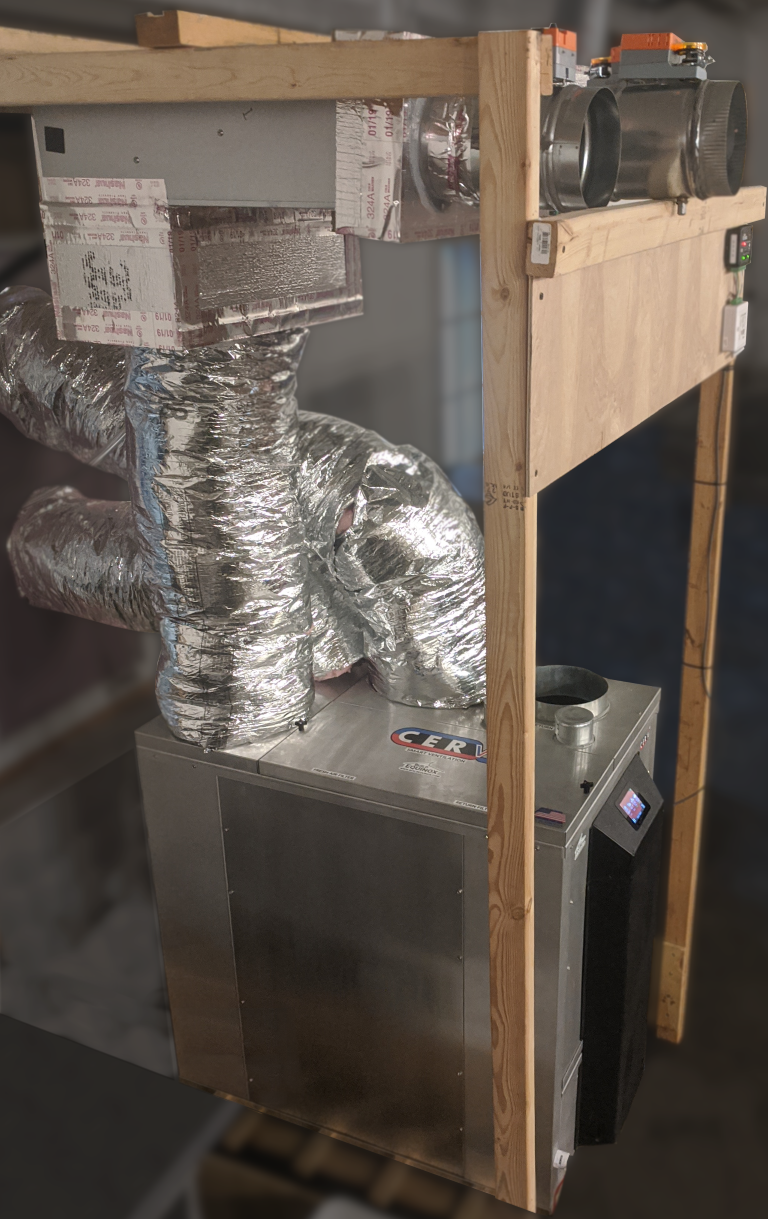 Using our new CERV-IR (CERV-Intelligent Relay) technology, the CERV2 will manage all operation of the ducted minisplit, including multiple stage heating and cooling, and dehumidification ("dry mode") operation coupled with effective air quality management. In multi-family housing, CERV2's online control and monitoring provides administrative functions for efficient diagnostic and maintenance activities. And, CERV2's industry first OTA (Over-the-Air) upgrading capability ensures that CERV2-Mitsubishi minisplit are always up-to-date with the latest features and capabilities.
Follow our upcoming newsletter articles, webinars and publications for more announcements of a truly magical, space saving mechanical room!
1930s Home Renovation and Conversion from Gas to Electric
Our second project is a project to demonstrate conversion of an older, gas heated home to all-electric operation with CERV2 smart ventilation. Build Equinox co-founder and engineer, Alex Long, will be using his 1930s era home as an example for instructing others how to turn their older, inefficient, fossil-fuel dependent homes into smart, healthy, energy efficient domiciles. We will produce a series of articles, starting with next month's article by Alex describing installation and integration of a CERV2 in a home with gas heating and central air conditioning. Following the CERV2 installation will be a series of steps describing how to estimate comfort conditioning needs (using our free-to-use, online Zero Energy Residence Optimization software, ZEROs).
Alex's home project will demonstrate CERV2 control of multiple, distributive, ducted Mitsubishi heat pump units. If you think a Nest, Ecobee, or similar thermostats are smart, follow our project to learn why our operation of heat pumps is smarter and much more energy efficient!