Designing Exceptional Homes for Exceptional People Webinar (Video + PDF)

Design methods that assume average people lead to poor indoor air quality, discomfort, and dissatisfaction. Average people, like average weather and average height, rarely exist. There are people taller than average and people shorter than average, but there are very, very few people at any instant of time who are average. Building an exceptional home that exceeds occupant expectations and minimizes callbacks requires designing homes for exceptional people!
Thanks to everyone who could make it to our webinar! For those of you who'd like to watch again (or if you didn't get a chance to see it), you can find a link to the slides, as well as the full video below!

Watch the Video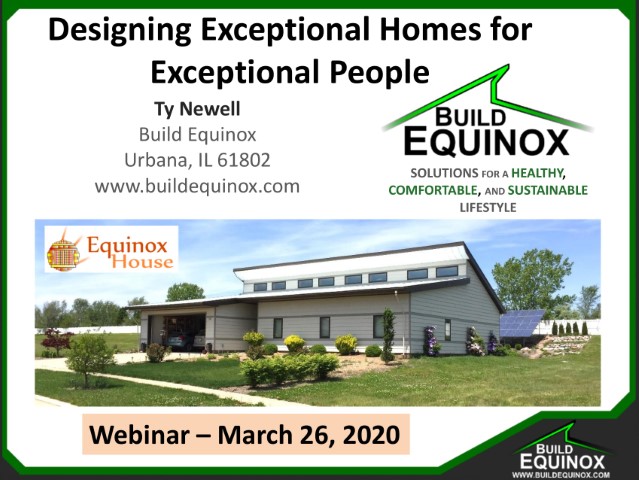 Download the Slides
This webinar is presented by Build Equinox, a leader in fresh air ventilation technology. Build Equinox manufactures the CERV smart ventilation system that automatically monitors and controls indoor pollutants in homes. The CERV is manufactured in Build Equinox's solar powered facility located in Urbana, Illinois.