CERVs in Passive Homes, pt. 2
In this second edition of the CERVs in Passive Homes series, we visit six more passive and low energy homes using the CERV to keep their indoor environment healthy and comfortable.
This beautiful Passive Home is the first Passive Certified in Indiana, with Energy Star, EPA Indoor AIRPLUS, DOE Zero Energy Ready, and LEED certifications! The home, known as "Project 580", features 12" SIPS R-52 walls, an R-74 roof, and .38ACH @ 50Pa. You can read more about Project 580
here!
In Northbrook, IL, you can find this 3500 sq ft LEED Platinum Certified "SmartHaus". The home utilizes several Mitsubishi Ductless Mini-Split units for bulk heating and cooling, and the CERV to mix air throughout the home and keep air quality excellent. Build Equinox worked with Architect Michael Kollman to model energy requirements and ensure the house would stay comfortable and healthy. Your can read more about this home
here!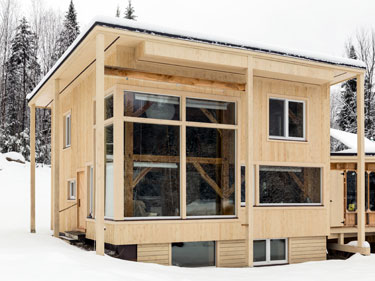 The Whitchurch Passive House Cottage (winner of Efficiency Vermont's Best of the Best award for Innovation in new residential construction for 2015) is not only incredibly energy efficient and comfortable, but is a showcase for stunning locally harvested and milled hemlock timber surfaces. More information can be found
here!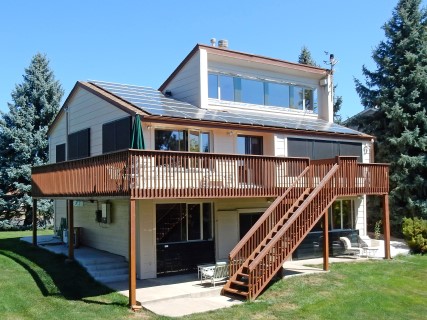 John Avenson is not only the designer and homeowner of this 2014 Colorado Green Building Guild Retrofit Award Winning home, but has also gone through extensive lengths to showcase the energy usage, comfort conditions, and indoor air quality of his home online! You can view thermal photos, years of energy consumption data, IAQ analyses, and learn much more about this fantastic home in Westminster, CO at
www.avenson.net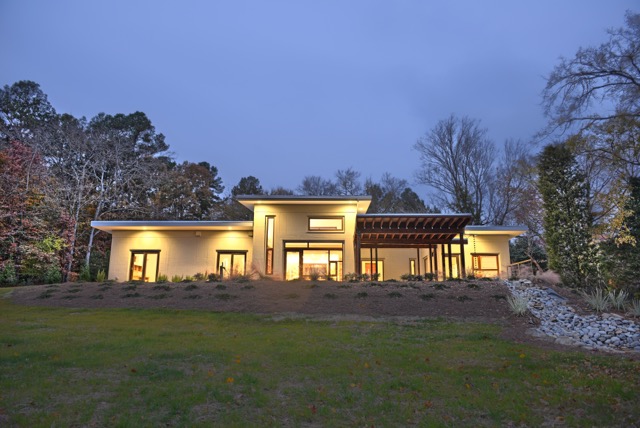 The Happy Meadows Net Zero House is a LEED Platinum and Energy Star Certified home in Pittsboro, NC, takes great care to lead the way in environmental sustainability. The home features nearly 100% roof rainwater capture, a 5.4 kW rooftop solar PV array, geothermal heat pumps, and even a pond to help out the local struggling frog population! Learn more about this great home
here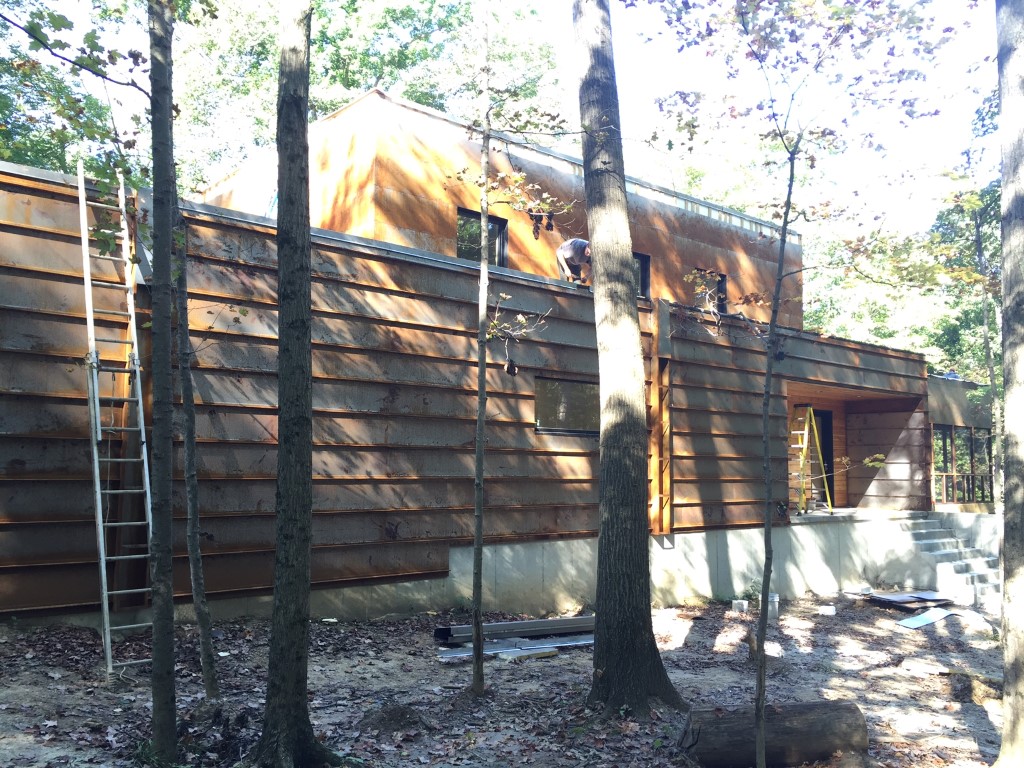 In the secluded woods of Hueston Woods State Park in Oxford, OH, a new ultra-efficient Passive House is coming together beautifully. The modern, 3200 sq ft home, built by
John Hueber Homes
integrates beautifully with the surrounding nature, while providing a supremely healthy and comfortable indoor environment for the homeowners. Read more about the home
here!