Report: Designing Exceptional Homes for Exceptional People
In today's high performance homes, occupant energy usage is often more important than climate-related energy usage. Building an exceptional home that exceeds occupant expectations and minimizes callbacks requires designing homes for exceptional people!

Our report analyzes field data and applies "3 sigma" design to determine fresh air ventilation and comfort conditioning needs that satisfy most people. The answers are simple:
1) Each home, regardless of size, should have fresh air ventilation air flow capability of 300cfm
2) Each home, regardless of climate, should have 2 to 3kW (1/2 to 1 ton) of heating and cooling capacity


Jan, 2020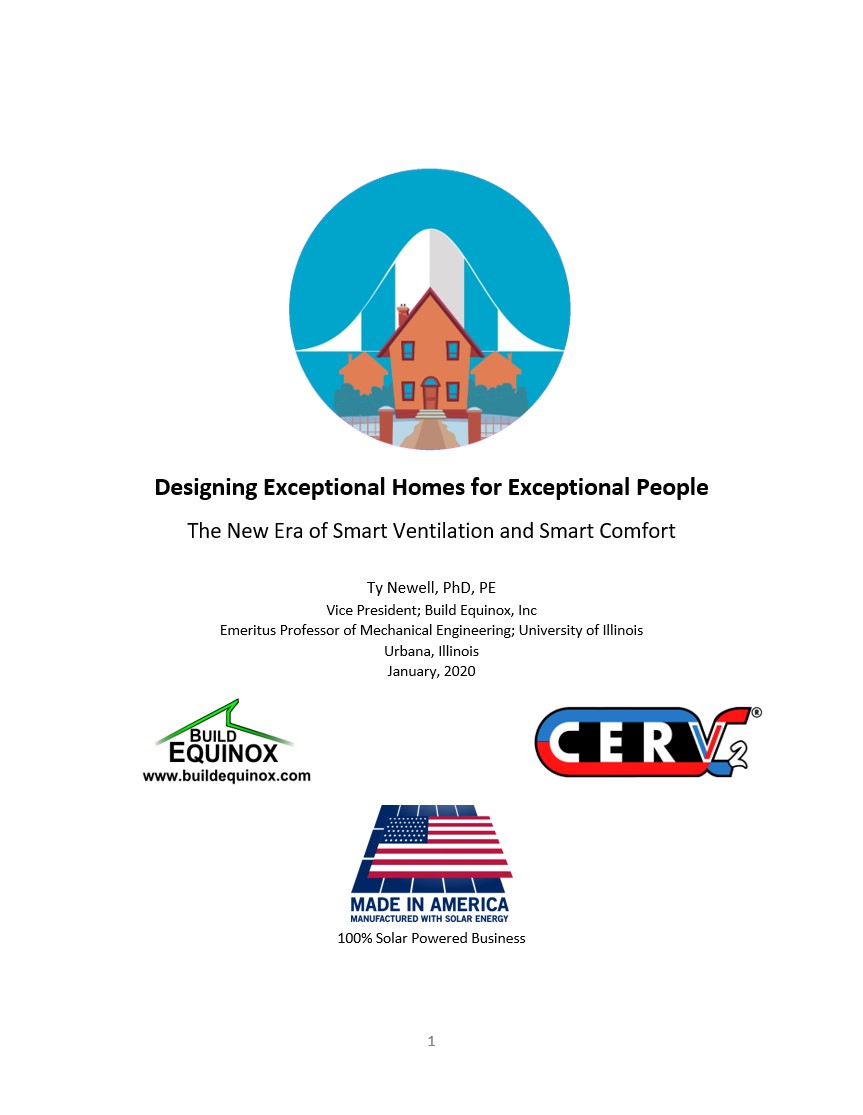 Designing Exceptional Homes for Exceptional People
Report Series: Handling Humidity
This report series discusses sources of moisture in homes (Part 1), climate impact on a home's moisture management requirements (Part 2), moisture management methods (Part 3), and overall house modeling of moisture and energy (Part 4).


Nov, 2019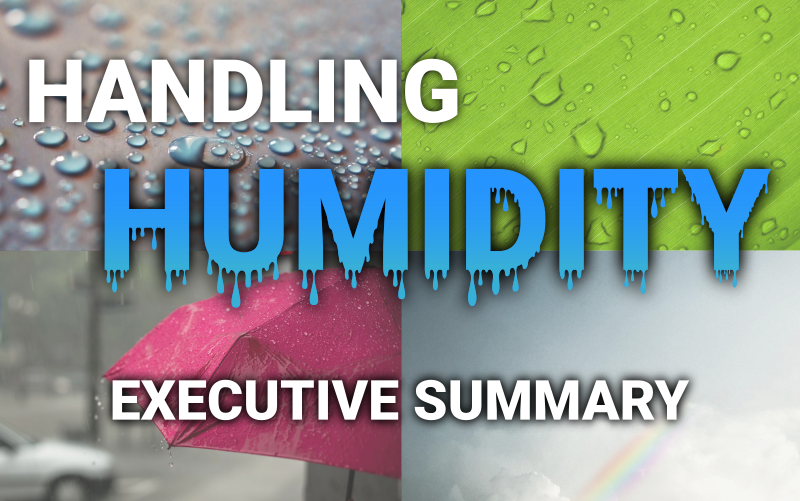 Executive Summary
Aug, 2019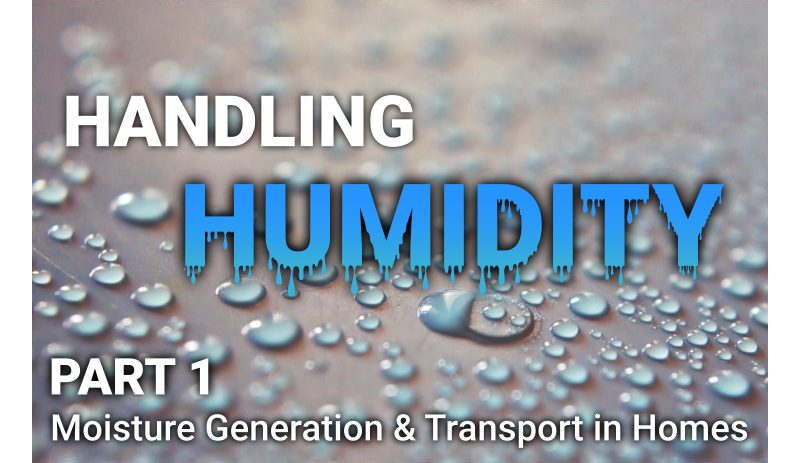 Pt1: Moisture Generation in Homes
Sep, 2019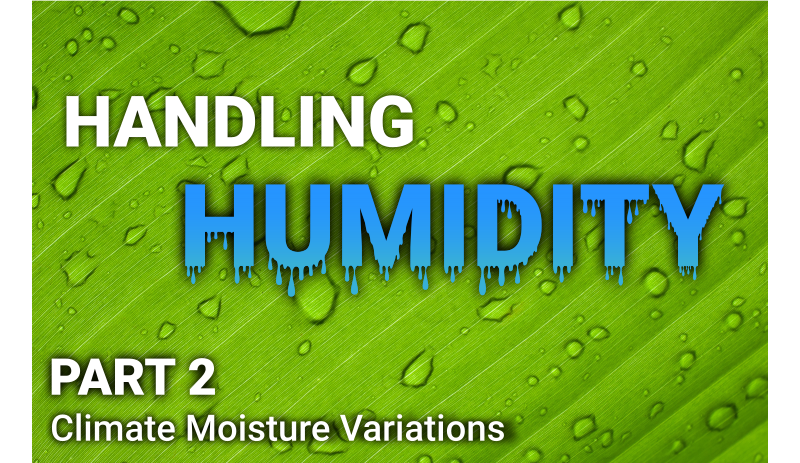 Pt2: Climate Moisture Variations
Oct, 2019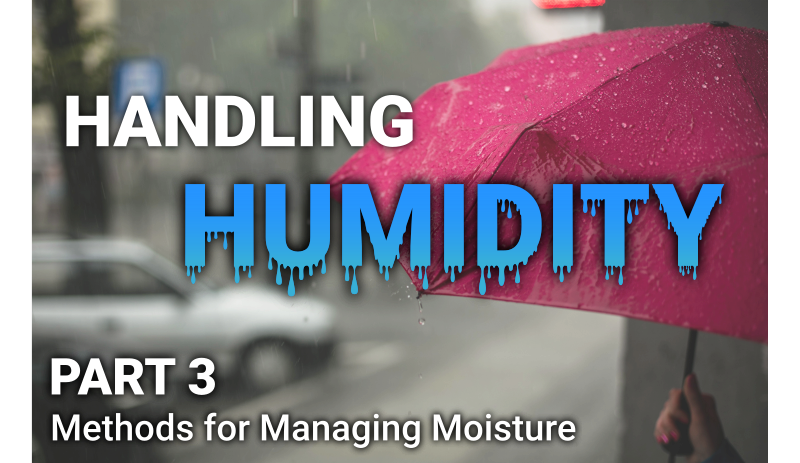 Pt3: Methods for Managing Moisture
Nov, 2019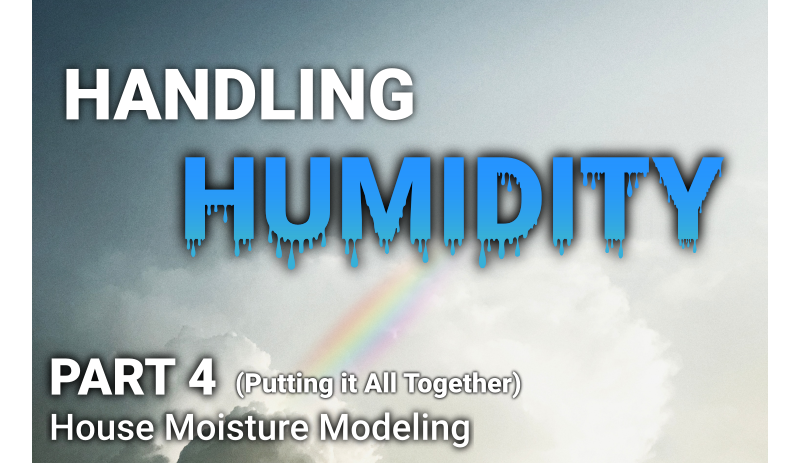 Pt4: Putting It Altogether; House Moisture Modeling
Report: Poor Home Maintenance = Increased Health Risks
A survey of privatized housing units at 200 military facilities has an important lesson for all. Poor maintenance habits will make you sick! This report details the relationships between environmental illnesses, mold, maintenance, HVAC (comfort conditioning), plumbing, building structure, and many other issues.


Jul, 2019
Poor Home Maintenance = Increased Health Risks
Smart Ventilation and Smart Air Distribution Reports
The new Smart Ventilation and Smart Air Distribution reports provide analyses and field data to explain how and why the CERV2 smart ventilation system is more effective in maintaining excellent air quality in an energy efficient manner.


Feb, 2019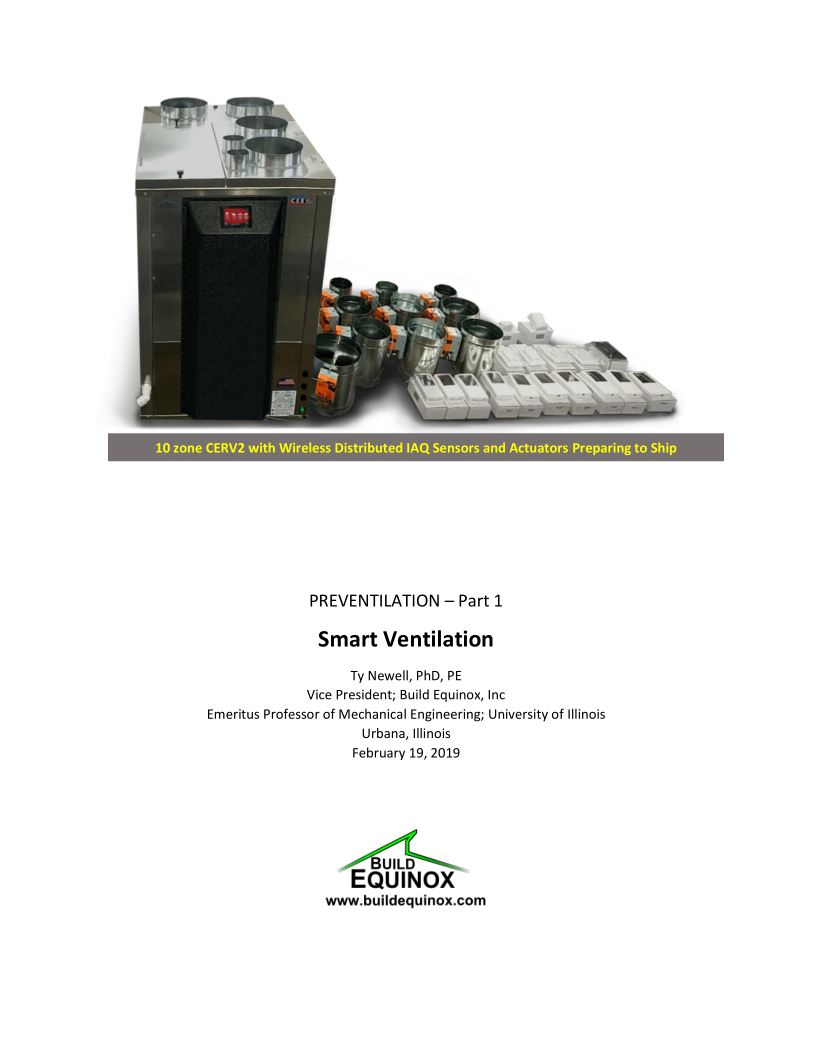 Preventilation Pt1
Smart Ventilation
Feb, 2019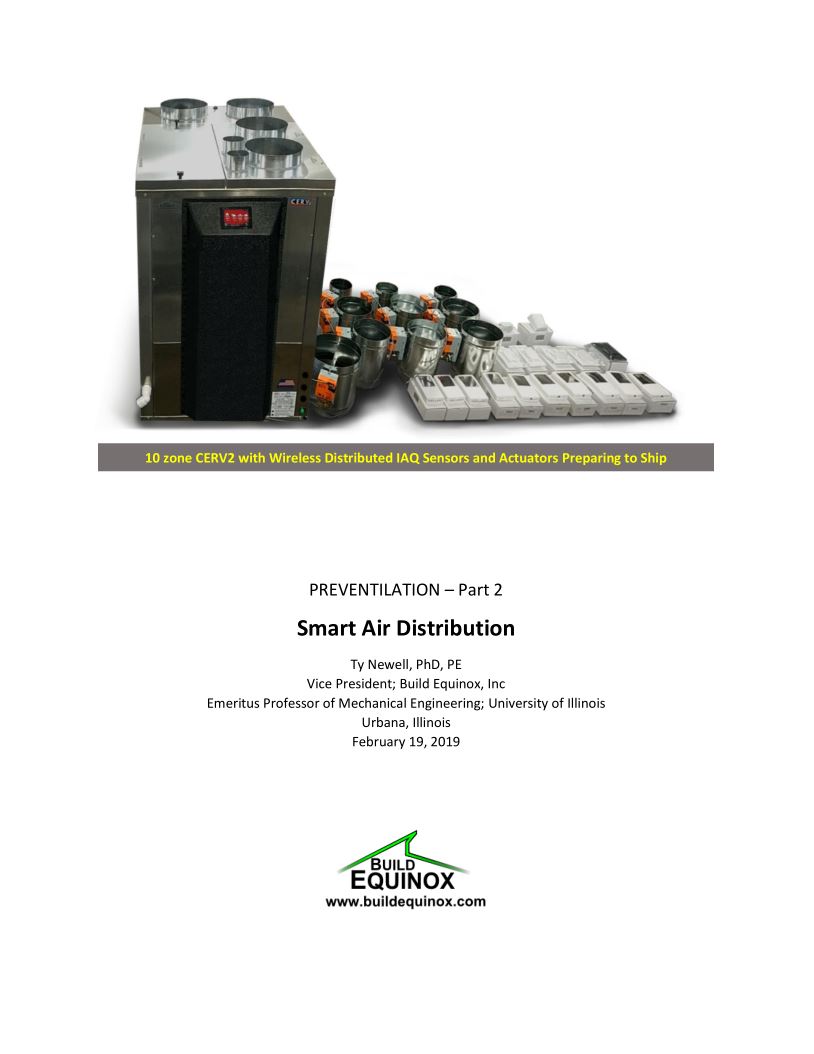 Preventilation Pt2
Smart Air Distribution
Ductology - Understand Duct Design & Performance
Proper design of residential ventilation systems is essential for economic optimization of duct installation cost and ventilation fan power cost. Learn how to design and characterize ducts properly!


Jan, 2018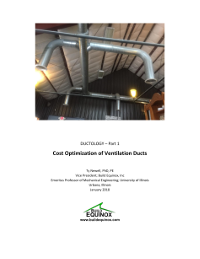 Ductology Pt1
Cost Optimization of Ventilation Ducts
Jan, 2018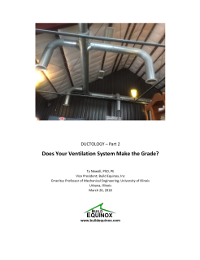 Ductology Pt2
Does Your Ventilation System Make the Grade?
Jan, 2018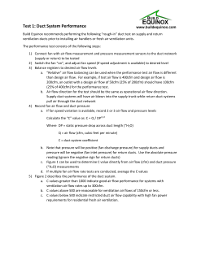 Ductology Test #1
Duct Performance
Jan, 2018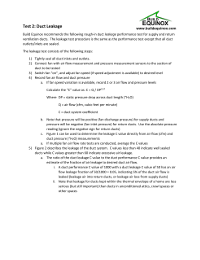 Ductology Test #2
Duct Leakage
CERV Articles
Detailed investigation of residential air quality, comfort, and energy usage in 13 nearly identical "Vermod" homes with an advanced CERV® fresh air ventilation system.


June, 2018
Minisplit Mania!
Cost and Performance of Ductless Heat Pumps
August, 2016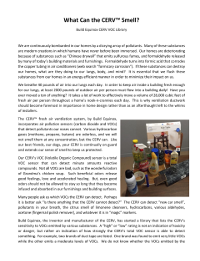 What Can The CERV Smell?
July, 2016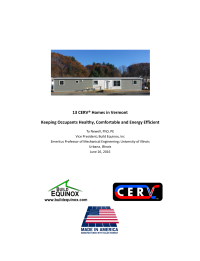 VERMOD CERV Report
ASHRAE Articles
In 2010 and 2011, we wrote a series of 12 articles for the American Society of Heating, Refrigerating and Air-Conditioning Engineers (ASHRAE) which detailed the many design aspects of the Equinox House.  While the articles detailed Equinox House particulary, they discuss techniques that can easily be implemented in new construction and retrofit homes.  The full series is listed below.



September 2010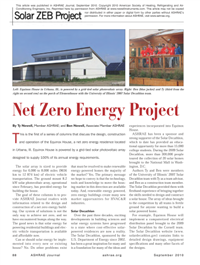 October 2010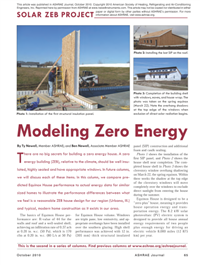 November 2010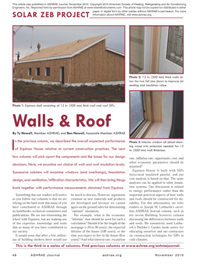 December 2010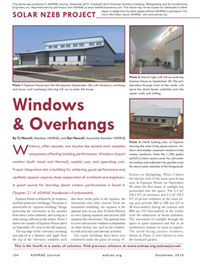 January 2011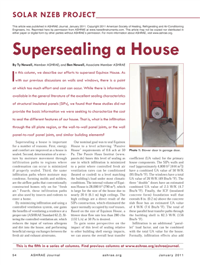 February 2011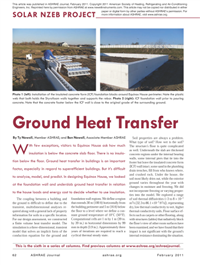 March 2011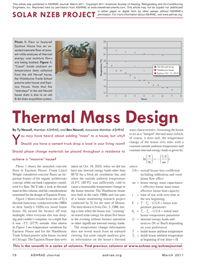 April 2011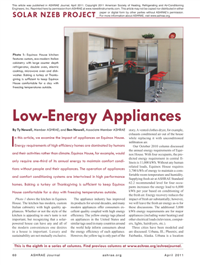 May 2011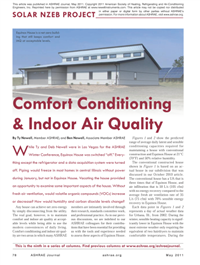 June 2011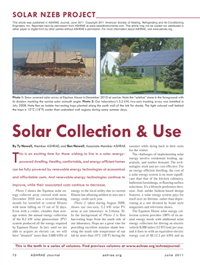 July 2011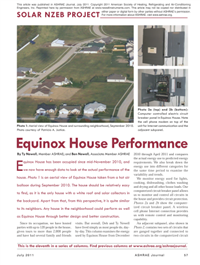 August 2011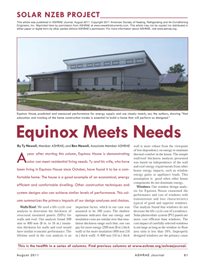 Equinox House Articles
Equinox House demonstrates that solar powered living is real and is economical.  The following annual summaries are part of our continuing education efforts to ensure that others realize that the power of sun is more than sufficient to supply our daily energy needs for living in a comfortable, healthy and sustainable manner that provides a future for our children.
First Anniversary: A Solar Powered Lap Around the Sun
First Year Energy Characteristics of Equinox House
Second Year Performance of Equinox House