2022 ASHRAE Annual Conference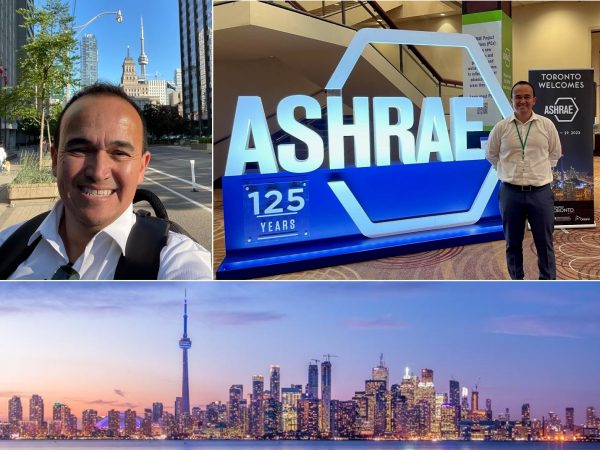 Reminder - Join Dr Victor Niño, Build Equinox Director for Business Development, on Wednesday, July 27th at 11:00am CST for a discussion of several topics related to CERV2 smart ventilation, comfort, energy, and your health.  Register Here.
Victor Niño, Ph.D. PE, Director of Business Development at Build Equinox recently attended the 2022 ASHRAE annual conference in Toronto Canada. He is an active member of the ASHRAE chapter in Wisconsin, and is a member of ASHRAE committees 62.1 (Ventilation for Acceptable Indoor Air Quality), 62.2 (Ventilation for Acceptable Indoor Air Quality in Low-Rise Residential Buildings) and 189.1 (Standard for the Design of High-Performance, Green Buildings). These ASHRAE Committees are responsible for updating standards and guidelines that forward ASHRAE's vision of a healthy and sustainable built environment for all. ASHRAE provides industry standards referred by State building codes and local governments and is the basis for other standards developed by building organizations such as the ICC (International Code council), the New Building Institute (NBI), the US Green Building Council (USGBC), and Passive House Institute (PHIUS).
Build Equinox will periodically update our newsletter audience of upcoming actions by these committees that impact design and operation of indoor environments. Stay tuned!