Equinox House Turning 10!

Ben and Ty wrote a 12 article series for the ASHRAE Journal in 2010/2011, describing our engineering optimization approach for designing Equinox House, a zero-plus, solar powered home in Urbana Illinois. ASHRAE publication pdfs of each article are available in our website's publications section. As a celebration of Equinox House turning 10, we begin a 12 month series of newsletter articles to review and update our work, starting in December and ending November 2020. What has changed and what hasn't over the past 10 years?
Construction of Equinox House began 10 years ago in late 2009. When Deb and Ty Newell moved into their new home in November 2010, no grandchildren were on the horizon. Now, nearly ten years later, their 7 (plus another on the way) grandchildren, Nana and Nappys' solar powered house is the home they know.
"Boomer" has become a derogatory term for Ty's generation, because Boomers consumed resources at an ever increasing rate while kicking the sustainable living can down the road for others. We hope Equinox House is a beacon to guide others to an economically prosperous and sustainable future, a bright future for upcoming generations.
Equinox House has always looked beyond energy because sustainable, healthy, and comfortable living requires simultaneous, multi-faceted problem solving. Energy is important, but it is one of the simpler problems to address. Other important aspects include:
We hope you enjoy our journey to the recent past, as well as a periodic journey into the future.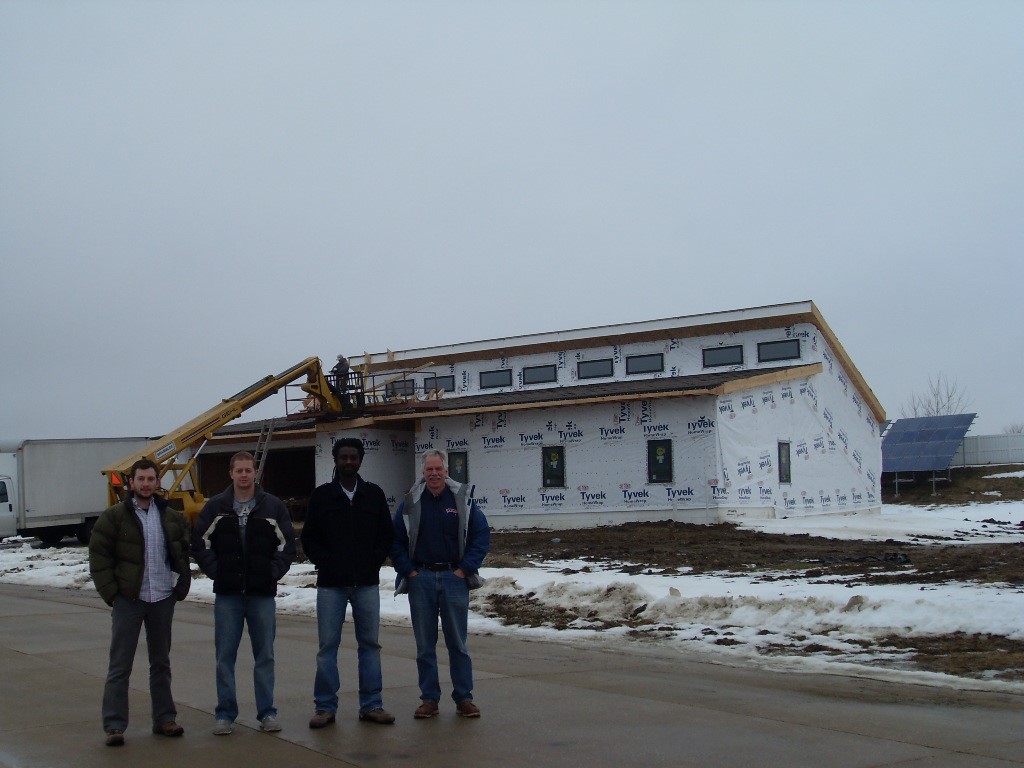 Construction of Equinox House began late in 2009. Engineers Ben Newell, Alexander Long, Mbikayi Nsumuna and Ty Newell designed the "functions" of Equinox House. Architect Jean Ascoli gave it form. Note that our 8.2kW solar PV array was already installed and functioning before the house. How much energy is required for building a house? Follow our newsletter article series to find out!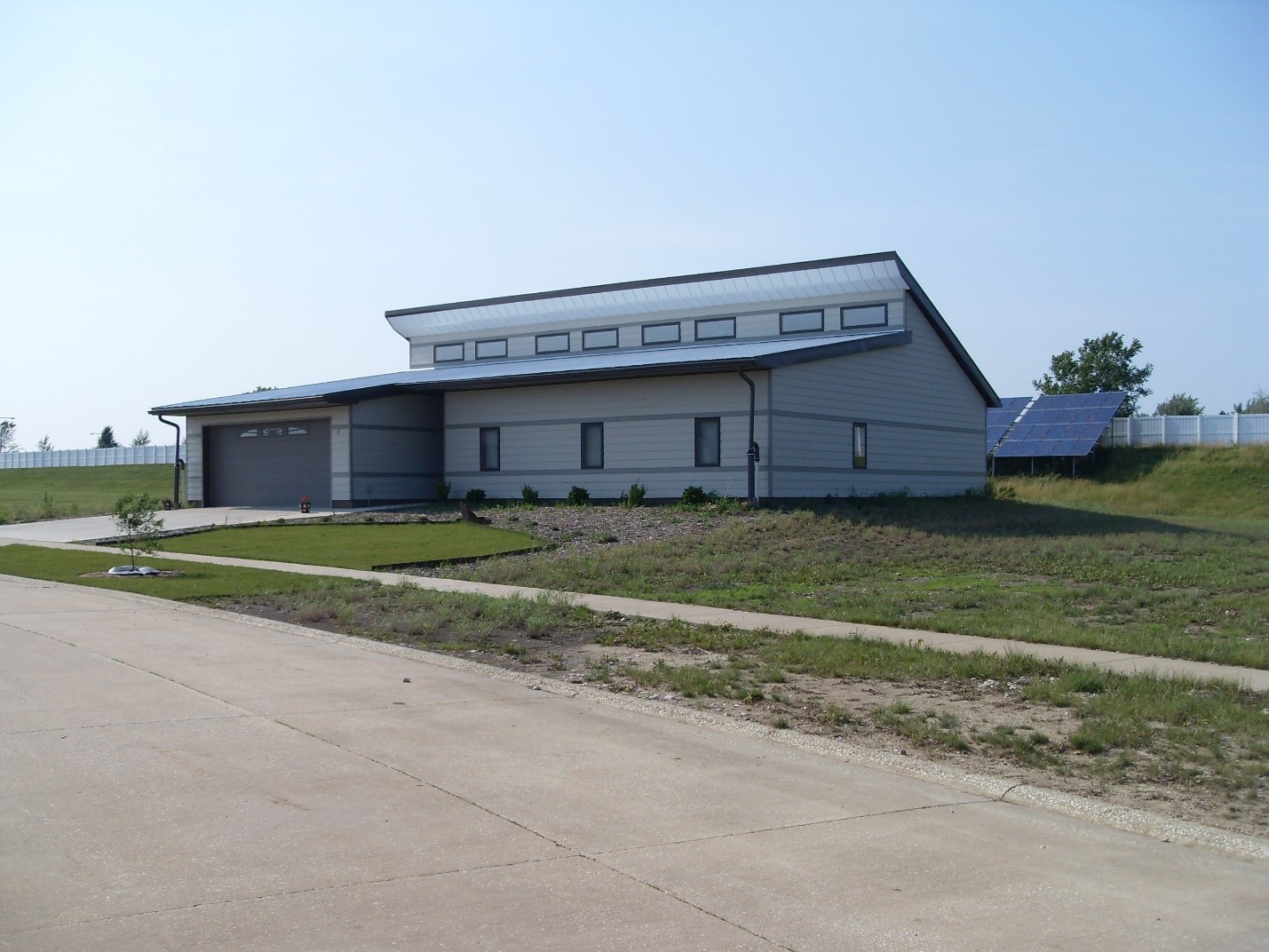 Equinox House in its first year of occupancy.