2019 National Home Performance Conference
Great Conference, Bad Air!
Thank you to everyone who stopped by our booth at the 2019 National Home Performance Conference! We enjoyed the conference and appreciate the efforts of the Home Performance Coalition and the city of Chicago for hosting this event.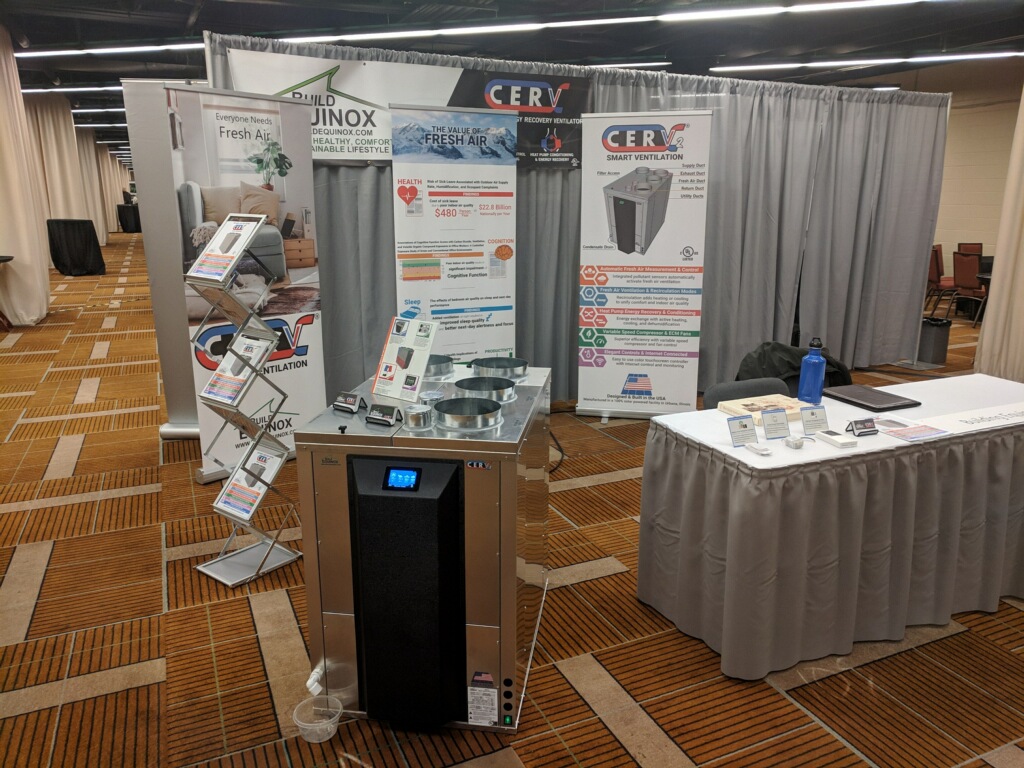 CERV2 exhibit at the 2019 National Home Performance Conference in Chicago, April 2-4, 2019.
It's baseball season, and so far, conferences we've attended are batting 1000 in terms of poor air quality (2017 NAPHC, 2017 NAPHN, and the 2018 USGBC Green Build). The 2019 National Home Performance Conference & Trade Show held in Chicago April 1-4, 2019 offered a lot of good ideas but proved to be no exception in terms of good air quality. In fact, the NHPC was much worse in total VOCs than the other conferences. The high ratio of total VOCs to carbon dioxide concentration ratio indicates non-human sources of chemicals in the air.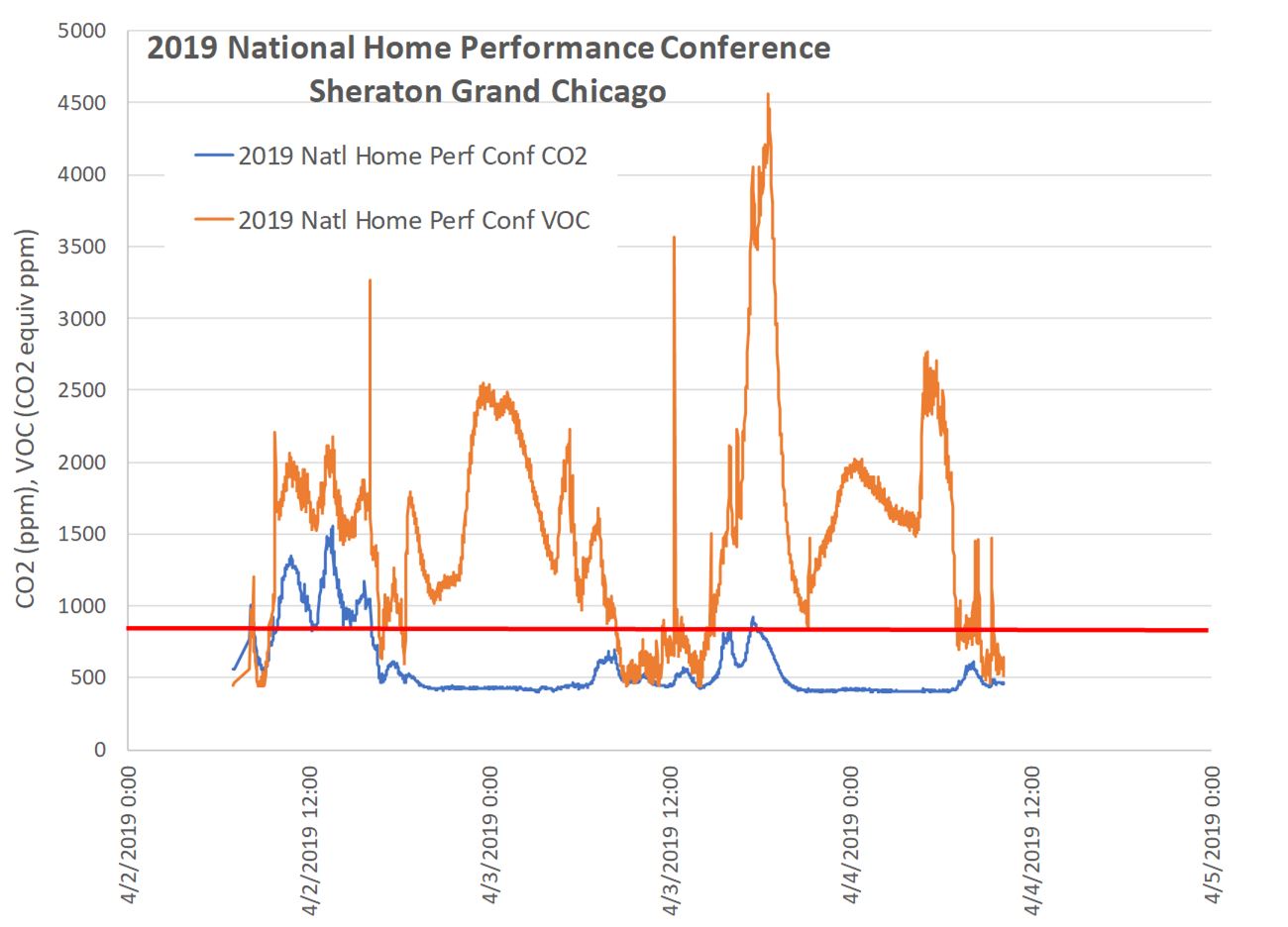 Cleaning chemicals, deodorizers, sanitizers, pesticides, anti-fungicides, fragrances, and who knows? Whatever it is, National Home Performance Conference attendees were bathing their lungs in a VOC soup of unknowns. Carbon dioxide was reasonably well controlled except for the first day, while total VOCs were very poor throughout.
Source reduction of air pollutants coupled with smart ventilation, automated control of air quality are essential for improving our health.