Introducing CERV2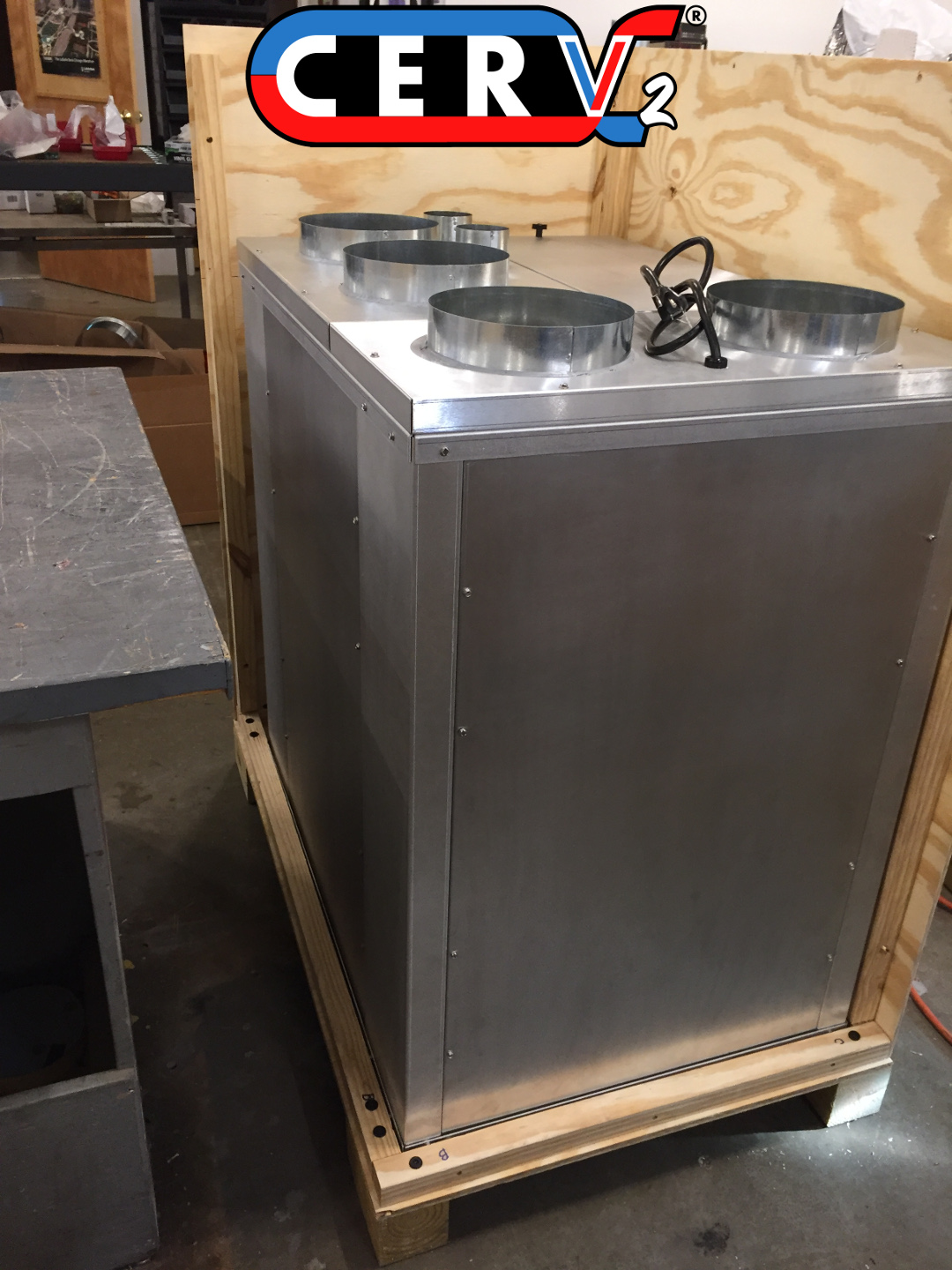 The best air quality management system just got better! The CERV was introduced to the world in 2010. Since that time, the CERV has proven itself in all North American climate regions. Maintaining excellent air quality in homes has always been the CERV's primary purpose.
So how could a great system be made even better? Visit us at the NAPHC (North American Passive House Conference) in Seattle on September 29 and 30. Ben will be there and he is looking forward to meeting you. Or, visit Ty at the NAPHN (North American Passive House Network) Conference the following week (October 6 and 7) in Oakland California. More importantly, you can meet the CERV2 in person. This photo is just a peak of the CERV2 on its way to Seattle and Oakland.
We will have this new system operating at both conferences and of course measuring the air quality. Follow along and see live data! Go to www.buildequinox.com/NAPHC2017 and www.buildequinox.com/NAPHN17 to see live data during each of the Passive House shows.
And, if you can't visit us in Seattle and Oakland, watch for an upcoming webinar and newsletter articles for additional information on the CERV2 and its expanded capabilities.