Engineering Net Zero Homes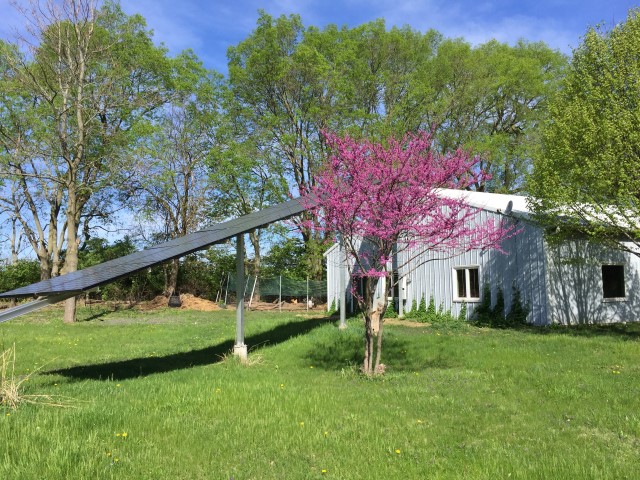 Our "Zero Plus" business is remarkable because it is so unremarkable. Who'd have thought a 4500sqft metal building could economically harvest solar energy that exceeds our annual energy demand? Healthy, economical, solar powered buildings for our homes, school and work can be built anywhere with careful engineering design. And, you don't have to be an engineer to learn these principles.
Kurt Vonnegut defined six seasons. He felt that November and December should be called "Locking", and that March and April should be named "Unlocking", with May/June as spring, July/August as summer, September/October as fall, and January/February as winter.
We're having a beautiful Unlocking season in central Illinois, and we hope the same is true for you wherever you live. Bountiful solar energy is being collected from Sundial, our 5.5kW solar PV shown in the photo, and from Sunflower, our 3.2kW two-axis tracking solar PV, not shown in the photo. Also, rainwater is being harvested, our redbud tree is bursting with blooms, and hops (Cascade, Centennial and Nugget) are busy unlocking to provide shade for our south façade. And, all around North America, plans are being made for constructing homes that we hope are healthy, comfortable and economically efficient in order to provide a sustainable future for our children.
As we head into a new home construction season, Build Equinox is planning a new webinar and newsletter article series covering net zero home design from an engineering perspective. We are an engineering company at heart, and have been involved in building sciences for many years. From Ty's graduate school research monitoring solar homes in the mid-1970's in which data was collected with clock-key wound polar chart recorders (yes, Ty is old enough for Medicare) to our current online monitoring of homes across North America, we have been involved in building research for a long time in a lot of places. While many of you know us for our advanced, smart ventilation CERV system, we have been involved in home design and home systems in many other ways. For example, we conduct detailed research for major appliance manufacturers on clothes dryers, washing machines, dishwashers, water heaters and refrigerators. Because the human occupant is such an important part of home energy usage, we will bring this information together in easy-to-use formats to guide you in your design analyses.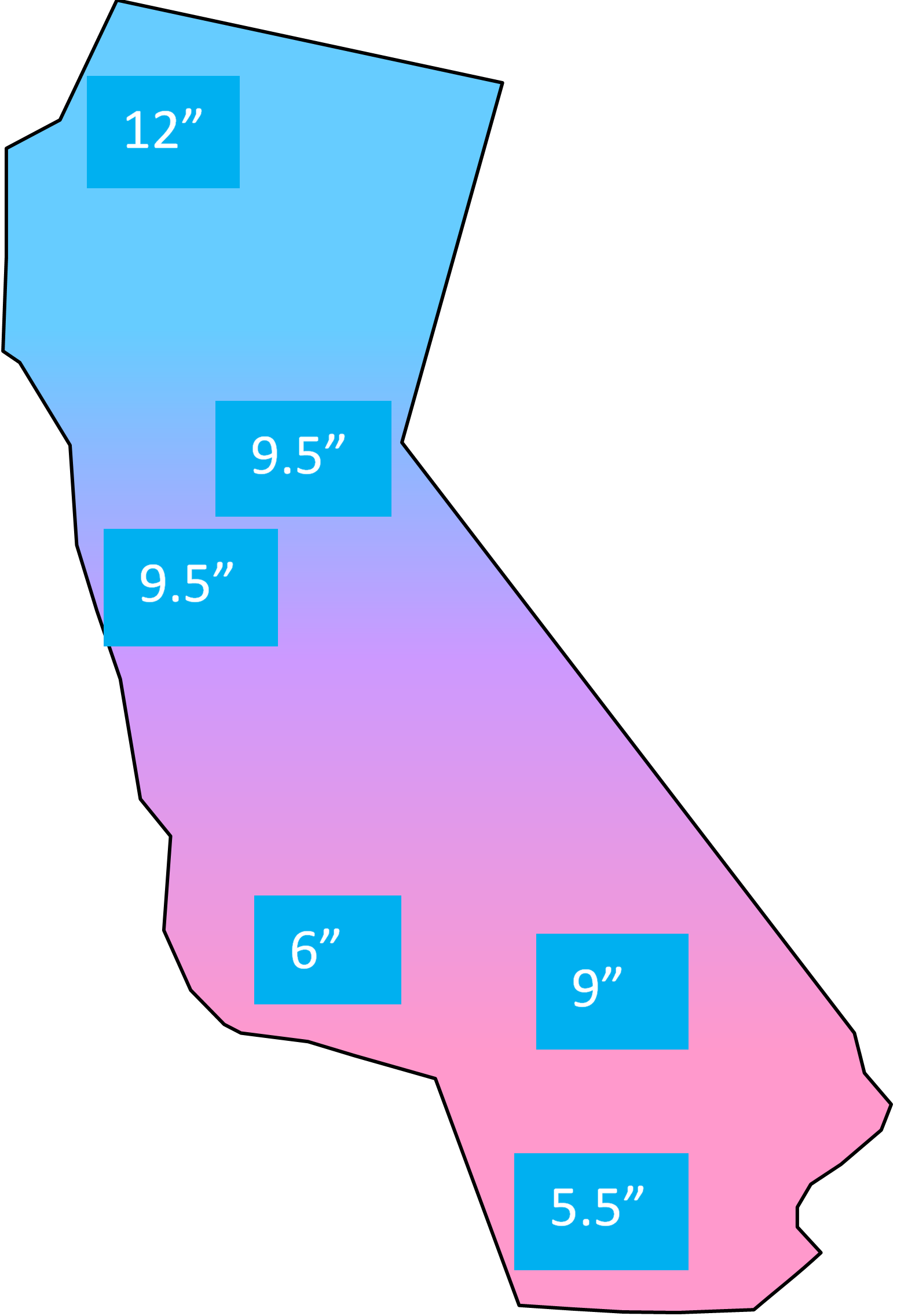 Even California needs insulation, but how much, and more importantly, why? Follow our Build Equinox newsletter articles and upcoming webinar series to learn how to "engineer" a healthy, energy efficient and economically optimized solar power home.
Many of our readers are already using our "ZEROs" (Zero Energy Residential Optimization software, www.buildequinox.com/zeros), a free-to-use software that predicts home IAQ (carbon dioxide concentration), energy, humidity, and solar PV energy harvesting of homes throughout North America and beyond (Wuhan, China; Sudbury, Canada; Aachen, Germany; and Eskişehir, Turkey, to name a few). In addition to energy, moisture and air quality modeling, ZEROs has powerful yet simple-to-use and understand economic and financial models.
The computational engine for ZEROs is thoroughly vetted using US DOE's "BestTest" building simulation design standard (L. Martinez, Simplified Floor-Area-Based Energy-Moisture-Economic Model for Residential Buildings, PhD Dissertation, Mechanical Science and Engineering Dept, University of Illinois, 2007). ZEROs has also been compared with detailed field data we have accrued from our Equinox House project, Vermod manufactured house project, and many other home monitoring projects. For example, ZEROs predicts moisture dehumidification of 800 liters from Equinox House in Urbana Illinois from May through September, which is in excellent agreement with condensation data collected during 2012 and 2013 house operation.
Economic optimization and energy optimization are two different things, and it is very important to understand the difference. For example, one generally finds that thicker wall insulation leads to lower energy consumption (note: there are circumstances in which thicker wall insulation increases energy consumption!). At some level of insulation thickness, one reaches an economic optimum insulation thickness. The California map shows optimal insulation thicknesses from Arcata to San Diego. Arcata is not especially cold, but its heating season, similar to Germany, is quite extended. San Francisco, Sacramento and Bakersfield require similar levels of insulation, but for different reasons. And, San Diego's beautiful climate still requires insulation to keep home occupants comfortable in an energy efficient manner throughout the year.
Financing is another important aspect of home design. A home may be economically optimized, but that does not mean that one can borrow money from a bank or make monthly payments to cover mortgage, insurance, real estate and utility costs. ZEROs includes a financial module that provides financial information. One of the things you will find with ZEROs, no matter where you live, is that an economically optimized, solar power home will have monthly costs that are on par with those of a conventional home. That is, an increased mortgage to pay for the upfront capital cost for installing solar PV will offset utility bills. We hope you can use this information to convince yourself and others of the economic benefits of solar powered homes, and that you can persuade your banker to loan a bit more for the solar system. What bank wouldn't like to earn additional interest in a low risk manner? And, the cost of solar PV systems directly benefits Main St and while reducing local money exported to a Wall St utility company.
Something often heard at home design conferences is that one designs a house before choosing the "mechanicals" (heating, cooling, ventilation systems). This approach is wrong, wrong and wrong! The whole ball of wax from insulation choice to window selection to appliances to "mechanicals" to solar power must be designed simultaneously as a system. If not, an economically optimized home design will not be achieved. The Lo-Cal home in the photo is 40 years old and is a great example of a home with all facets of construction and operation considered throughout its design phase. Economically inefficient homes waste money that could be used for other purposes, such as purchasing solar collectors or going on vacation (also important for our well-being). In today's dynamic, rapidly changing technological environment, ZEROs is a tool that performs the complex economic analyses so that a home designer can focus on decision making and organizational tasks.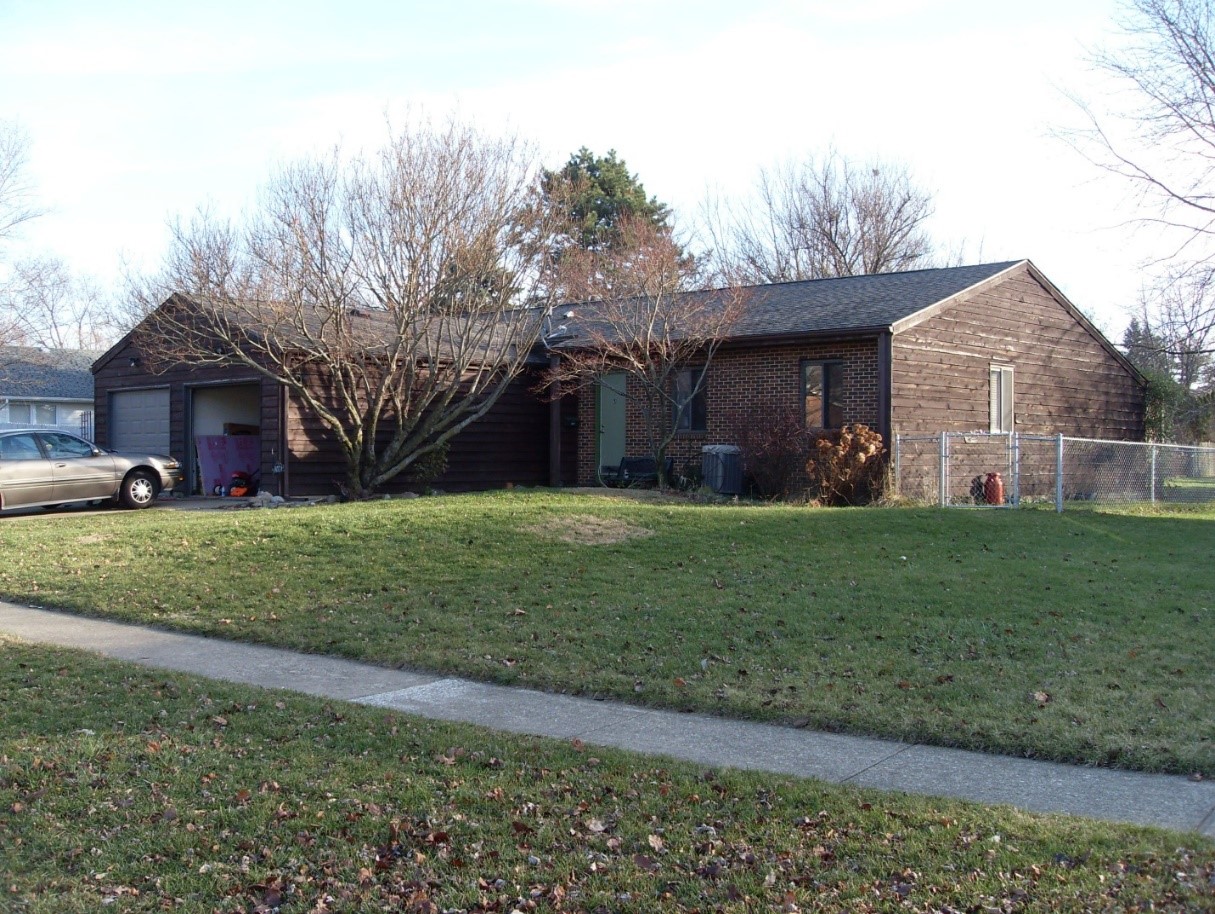 This "Lo-Cal" home in Urbana, Illinois was one of the world's first super-insulated homes, and after 40 years, it still looks great today. The Lo-Cal home design concept was developed in 1974 at the University of Illinois Small Homes Council. Many of today's high performance home design standards, such as the Passive Haus Institute, used Lo-Cal house design fundamentals in their formulation. The Small Homes Council coupled architectural design with engineering design to achieve aesthetic, economical and energy efficient homes. This home was designed and constructed by University of Illinois Architecture Emeritus Professor Michael McCulley. The home's current residents love the home and its low energy bills.
A couple of examples may help illustrate how technology impacts building cost. Today's low temperature heat pumps (aka, "mini-splits") and geothermal heat pumps have discounted the cost to "heat" and "cool" relative to the cost of energy from electric resistance heaters and older, inefficient air conditioners. Discounting the value of heating and cooling directly impacts insulation thickness. Inexpensive heating and cooling reduces insulation thickness.
Are windows are economical? Some south facing windows have a net positive energy benefit in some North American climate zones, however, very few if any windows can compete "economically" with an insulated wall. Of course, not too many folks would enjoy living in a home without windows, and the aesthetic value of a home is important. The economic cost of windows in today's solar powered, heat pump conditioned world places windows on the "form" (ie, "want") side of design rather than the "function" (or "need") side of design. In our discussions with designers, we emphasize that windows are for "light and delight". When you have a wonderful view, for sure, make use of it. And there is nothing better than natural daylight for illumination, but good home designers are able to achieve an aesthetic design with no more than 10% window area to floor area, resulting in significantly lower lifetime house cost, lowered monthly finance cost, improved comfort and improved energy efficiency.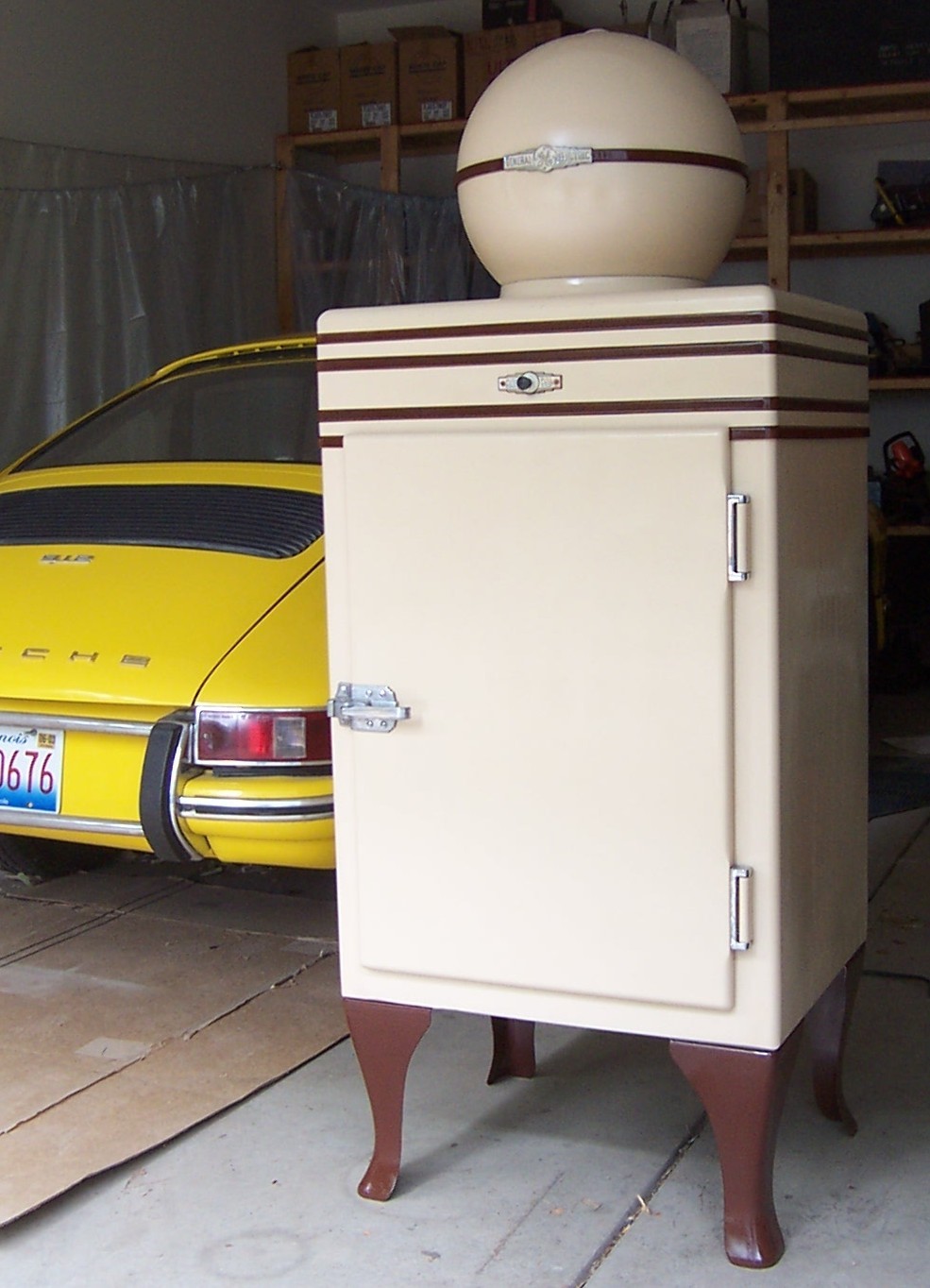 Our 1935 GE Globetop refrigerator is 82 years old and runs like new! We refinished the cabinet, and it now sits in our "historical" HVAC equipment corner at Build Equinox.
The cabinet's original insulation were embossed paper sheaves. Vapor barriers were made from wax impregnated linen cloth. A structural thermal break between the inner and outer cabinets is one of the early uses of bakelite (early telephones is another).
Note the nice looking 1968 Porsche, a wonderful example of form following function. In house design, too, design for function, then form.
Are heat pumps reliable? The answer is absolutely! Household refrigerators, which are heat pumps that "pump" heat from your 0F freezer to your 72F house, are good examples of the durability of these machines. We have an 82 year old, 1935 GE "Globetop" refrigerator at Build Equinox, and it still works! Refrigerators do break, but ironically it is often the "simple" electric defrost heater that breaks rather than the refrigeration components. Similarly, electric resistance heaters are frequent causes of failure in clothes dryers, dishwashers and electric water heaters.
We are now seeing heat pumps in water heaters, clothes dryers, and our CERV smart ventilator in addition to those heat pumps that have been used for home conditioning and refrigeration for many decades. Why stress the use of heat pumps so much? As described in our August, 2016 newsletter, the overall "house efficiency" is significantly increased with heat pumps. If you ignore the impact of the mechanical systems and appliances, you're losing an opportunity to save money.
Finally, solar PV should no longer be relegated to an afterthought in which one determines whether there is any room left in the construction budget to incorporate solar. The drastic reduction of solar PV system cost directly impacts overall house design from insulation thickness to cost impact of windows. Solar PV panels now cost less than $15 per square foot in comparison to high performance windows which often range from $50 to $100 per square foot. And, if a solar PV panel is mounted on any house wall instead of a window, homeowners will save both money and energy. So one should be installing solar panels before deciding how much money is left over for windows!
We hope you'll join us on this journey. Our goal is to provide participants with the tools for creating healthy, comfortable, sustainable and economical homes!