2016 North American Passive House Conference
Philadelphia, PA - Build Equinox made the trek East to the 11th Annual NAPHC from Sep 22-24. The Northeast is very active in energy efficient building, so it wasn't surprising to find great enthusiasm from the over 400 attendees. This year's sessions featured more talks around ventilation showing the increased interest in improving air quality within high performance buildings. Ben and Alex presented on the impact of ventilation on energy and health and previewed the new IAQ Analytics metrics just released on CERV-ICE. See the featured article to learn more about this (Link Here).
Our expo booth received a lot of traffic and it was great to see familiar faces as well as making new connections. Our demo CERV unit, outfitted with bright lights, received a lot of interest with several people pleading to add the lights as an option. Overall, we were encouraged to hear that our message of measuring and controlling your air quality really resonates with people. The Passive House community is a great group of people pushing high performance building to the limits and it's always great to attend this annual get together. For those who we saw at the conference thanks for stopping by and for others we'll look forward to next year!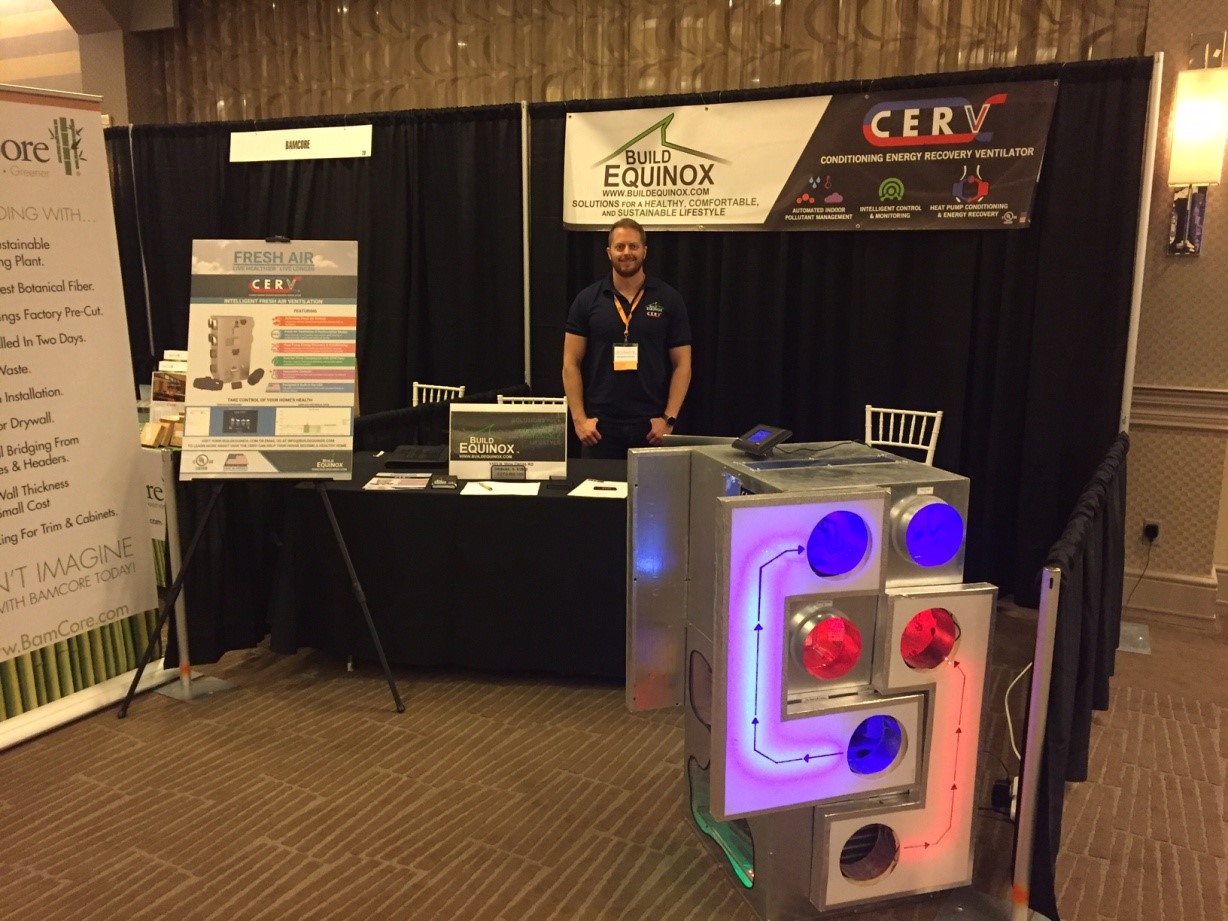 Alex Long manning the Build Equinox booth with our popular brightly lit CERV demo unit.