7 Steps for Designing an Economical Net Zero Home (May 25)
Join us on May 25th for our first Energy Modeling Webinar! This webinar will demonstrate how ZEROs is used to help design Net-Zero homes all across the world.
ZEROs Modeling Software Webinar
Thurs, May 25, 2017 1:00 PM - 2:00 PM CDT
Register Now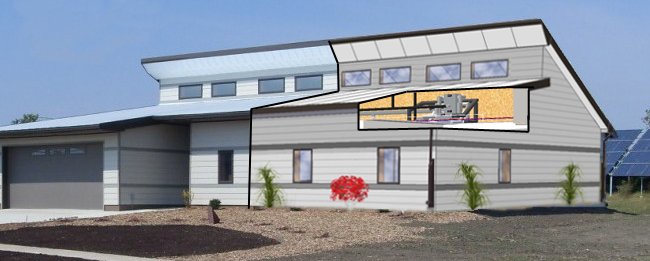 About ZEROs
ZEROs (Zero Energy Residential Optimization software, www.buildequinox.com/zeros) is a free-to-use software package that predicts home IAQ (carbon dioxide concentration), energy, humidity, and solar PV energy harvesting of homes throughout North America and beyond (Wuhan, China; Sudbury, Canada; Aachen, Germany; and Eskişehir, Turkey, to name a few). In addition to energy, moisture and air quality modeling, ZEROs has powerful yet simple-to-use and understand economic and financial models.
The computational engine for ZEROs is thoroughly vetted using US DOE's "BestTest" building simulation design standard (L. Martinez, Simplified Floor-Area-Based Energy-Moisture-Economic Model for Residential Buildings, PhD Dissertation, Mechanical Science and Engineering Dept, University of Illinois, 2007). ZEROs has also been compared with detailed field data we have accrued from our Equinox House project, Vermod manufactured house project, and many other home monitoring projects.
This webinar is presented by Build Equinox, a leader in fresh air ventilation technology. Build Equinox manufactures the CERV smart ventilation system that automatically monitors and controls indoor pollutants in homes. The CERV is manufactured in Build Equinox's solar powered facility located in Urbana, Illinois.
https://register.gotowebinar.com/register/1038882739906069507